Trevor Paulsen is a freshman at the University of Arkansas studying mathematics and sociology. Trevor was born in Harrisburg, Arkansas and is actively involved in the University of Arkansas Young Democrats and is an Associate Member of ASG, as well as being an Honors College Fellow. Upon graduation, he hopes to pursue a graduate degree in mathematics and sociology.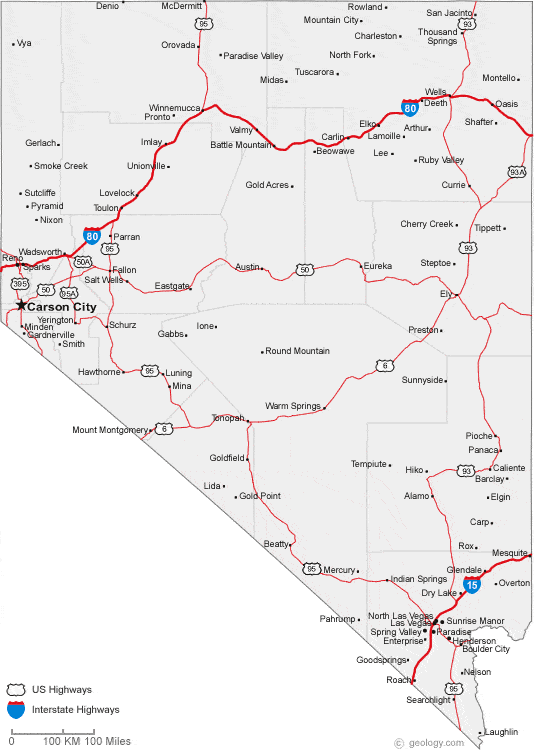 This year's Nevada Senate race is arguably one of the closest Senate races this year. The state is represented by Republican Senator Dean Heller. Heller has a reputation as a more moderate senator and was notably one of the swing votes during the Affordable Care Act repeal efforts in 2017. However, he ultimately voted in favor of "skinny repeal" and also, according to FiveThirtyEight, voted with Trump 92.4% of the time.
This is one of the reasons why his opponent, Democratic Representative Jacky Rosen (NV-03), attacked him as a "rubber stamp" for Trump in their most recent debate. Rosen is a relative political novice, having first been elected in 2016. Jacky Rosen only won her representative election by 1.2% against Danny Tarkanian, though this is still not a bad result in a district that has a Partisan Voting Index of R+2, according to Cook. Rosen, for her part, has voted with Trump 42.4% of the time, making her one of the more moderate Democrats in the House.
In a year where the prevailing narrative of the Senate focuses on the fate of incumbent Democrats and their ability to hold onto their seats in red states, Nevada is an anomaly; it is the only state this year where a Republican senator is defending a seat in a state won by Hillary Clinton in 2016. As such, one might think that in a "blue wave" year this seat would be the easiest potential gain for the Democrats.
However, Senator Heller has faced a tough re-election before. In 2012, a year that saw the Democrats gain two seats in the Senate—including Senator Angus King, I-ME, who caucuses with the Democrats— Heller held onto his seat by a margin of 1.2%, outperforming Mitt Romney by 7.8%. This also explains why, according to FiveThirtyEight's aggregate polling, despite the Democrats' comfortable margin in the generic ballot, Heller is still leading by 1.1%.
However, where Rosen does have an advantage is fundraising: so far, she has raised more than $3 million more than her opponent, as of the September 30 report. That being said, she has also spent more, leaving both roughly neck-and-neck in cash on hand for the critical home stretch. It is also important to note that a larger proportion of Rosen's money comes from out-of-state, compared to Heller. While this doesn't matter in terms of spending money on ads or mobilization, it has left her open to attacks that she doesn't represent Nevada, as Heller warned on Twitter that the state could become "CaliforNevada" if Rosen wins.
The Nevada race is absolutely crucial for Democrats: if Rosen loses, the only other way for Democrats to take back the Senate would be to hold all of their current seats, win Arizona, and win either Texas or Tennessee, which are both definitely reaches for the Democrats at this point. Unfortunately for the Democrats, considering the current polling advantage and the bigger proportion of in-state fundraising, the race currently tilts towards Heller. Nevada is where fortunes are made or lost, and when it comes to the balance of power in Washington, the stakes could not be higher.